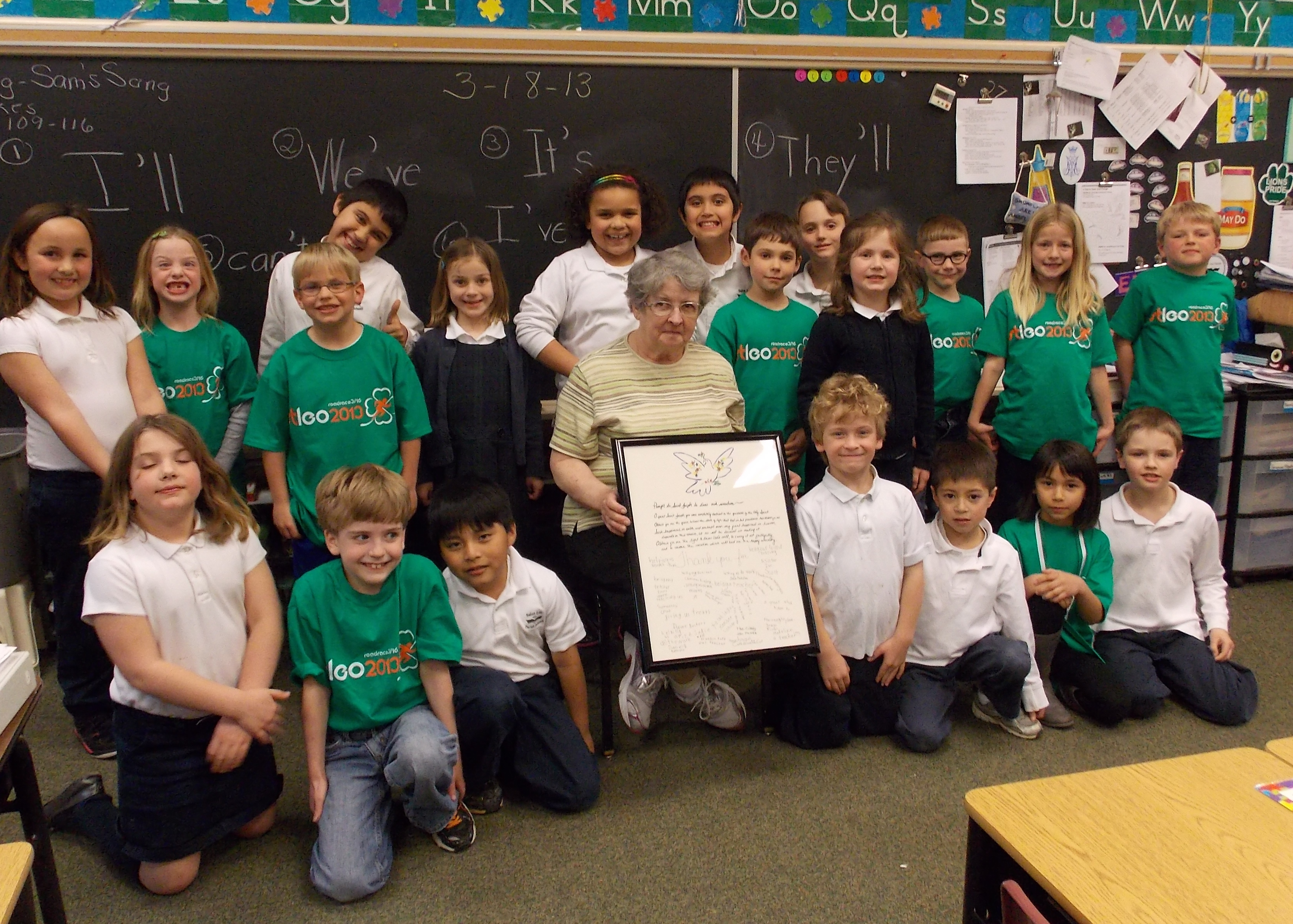 For over twenty-five years, Sister Emma Yondura, S.S.J., has been an integral part of the fabric of St. Leo Catholic School -- as a beloved first grade teacher, as the school's facilitator of Catholic identity, and as our after school care leader. First-graders have been Sister's love since she began as a teacher in the Diocese of Charlotte in 1970, and her students have learned from her how to do their very best, as God has called them to do.
When it was announced that Sister Emma will be retiring and returning to the Sisters of Saint Joseph motherhouse in Chestnut Hill, PA, a number of people in our community began to wonder:
How can we ever adequately express our gratitude to Sister Emma for the countless contributions Sister has made to St. Leo during her many years of selfless service?
After much thought and discussion, we have an answer.
We are announcing the Sister Emma Yondura Endowment Fund
The Sister Emma Yondura Endowment Fund is being established to honor and commemorate Sister Emma's inspiring legacy at St. Leo Catholic School. The endowment will enable St. Leo to award a full scholarship annually to a rising first-grader whose family would not be able to afford a St. Leo education otherwise.
Providentially, several anonymous benefactors have generously created a $25,000 matching gift to get our fundraising campaign off to an exciting start. Our goal is to raise $25,000 so we will have $50,000 in the endowment fund that has been established in Sister Emma's name.
Please prayerfully consider a gift to the Sister Emma Yondura Endowment Fund, and help us ensure that Sister Emma's legacy will endure at St. Leo for generations to come. If anyone is interested in donating to the Sister Emma Endowment Fund, they can go online to Our Sunday Visitor section of the parish website (or simply click the title at the top of this page) and make an online donation or they can send a check to the school. Please make out any checks to St. Leo Catholic School and reference the Sister Emma Endowment fund on the check.
The Lion's Share Campaign for Tuition Assistance
DONATE ONLINE HERE